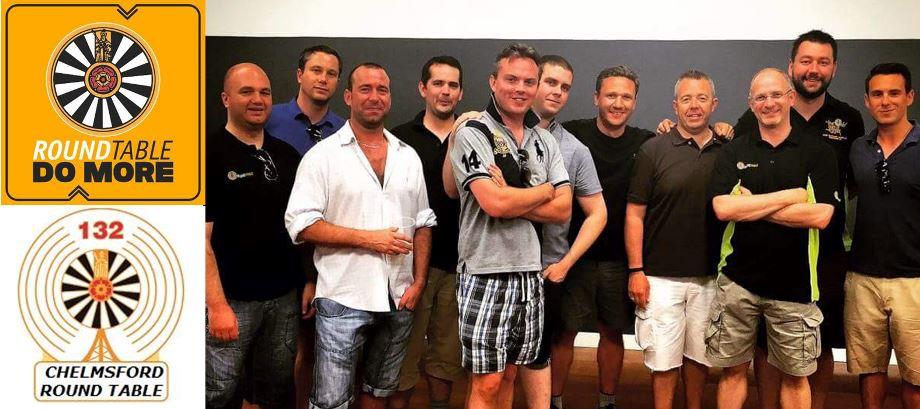 What is Round Table?
Round Table is a social and charitable organisation for men aged 18-45.
Ladies Circle often work alongside Round Table to help each other with their charitable work and to socialise. Chelmsford Ladies Circle and Chelmsford Round Table work together for charitable events and we also attend some of each others social events.
A common myth is that a Circler needs to have a partner in Round Table. This is not the case and most of us do not have any partners in Round Table. Of course, if your partner is interested in joining Round Table they would be delighted to hear from him. While we have some events with Round Table and there are great opportunities for socialising this way as a couple all circlers are welcome to events irrelevant of partners.
Some of the social events we hold with Round Table each year includes a Ladies Night with a dinner dance and a chance to get dressed up – the Tablers do a little performance for the current chairman halfway through which is always good for a laugh!, a family BBQ, a treasure hunt, Burns night party and we usually join them or they join us for one of our planned meetings.
Each year we assist Round Table with the organising of the Fireworks Display in Admiral Park. Round Table often raise in excess of £10,000 for charity on this evening and a lot of work goes into making the event a success. We also held out Round Table by walking around the streets of Chelmsford with Santas Sleigh which raises money to pay for the annual Old Folk's Christmas Lunch which is a lunch usually held in January each year where Chelmsford Round Table collect some of the older ladies and gentleman in Chelmsford and treat them to a good lunch with some entertainment.
If you know of any men aged 18-45 who might be interested Round Table would be pleased to hear from them and can contacted www.chelmsford.roundtable.co.uk