Easter Bunny Hunt 2023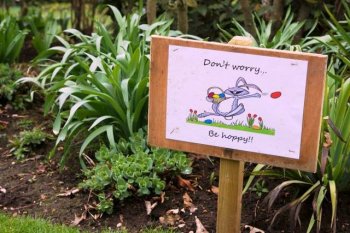 We are pleased to announce that our Easter Bunny Hunt charity fundraiser returns this year to Admirals Park on Easter Sunday 9th April 2023!
Join us and find the bunnies located throughout the park, and collect your prize at the end.

Time slots are available from 09:00 until 12:00. Last entry to the event will be at 12pm and prize collection closes at 1pm.
Buy your tickets now: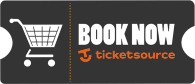 ***All Funds raised from this years event
will be going towards supporting***
click the image for more info on the support and services they provide
FAQs
When is the event taking place?
The event is taking place on Easter Sunday; 9th April 2023 between 09:00 and 12:00.
Where is the event taking place?
This years event will be taking place in Admirals Park. You will be able to access the event from any of the entrances to the park.
What is the cost to take part?
Each ticket costs 5pound per child. You will need to buy a ticket for each child taking part. There is no cost for adults to attend.
What happens during the event?
Hidden throughout the park will be 12 bunnies to find. Each of the bunnies can be identified by their name and number. Fill in the hunt form as you find each bunny and return it to the main desk to collect your prize.
How long does the event last?
Approx. 1 hr, although you are welcome to stay one site for as long as you wish. The childrens park and other facilities within Admirals Park will be open as usual.
Are there any prizes for taking part?
Each child will receive a chocolate prize for taking part.
What if my child has any dietary requirements?
Please inform us at the time of purchasing your ticket if your child has any dietary requirements. We will do our utmost to source an appropriate prize that fulfils dietary requirements but cannot guarantee this. We will let you know if we are unable to source a prize.
How do I buy tickets?
Tickets can be purchased by going to ticket source via the link here.
Will there be any tickets available on the day?
Tickets will only be available on the day if we do not sell out in advance.
Will the event still be running if it is raining?
Yes, the event will take place regardless of weather conditions. Please check the forecast and come prepared as this is an outdoors event.
Is there parking nearby?
The nearest car park to the event is the Tower Gardens car park, postcode CM1 2PL. There are also a number of good options for parking within Chelmsford city centre.
Are there toilets nearby?
There are public toilets available with Admirals Park and Central Park.
What happens if I purchase a ticket and can no longer attend?
Tickets for the event are non-refundable as all money raised will be going directly to charity.
What is the charity that the money raised will be supporting?
This year we are raising money for Farleigh Hospice. Farleigh Hospice provides hospice care to people affected by life-limiting illnesses across mid Essex. The hospice provides bereavement support, day services, home care and an inpatient unit.
What are the access arrangements at the park?
There is disabled parking on site at Admirals park as well as tarmac paths running throughout the park. Some of the bunnies will be hidden away from the path on the grass. We would be happy to speak to you about your accessibility needs, please get in touch by e-mailing chelmsfordcircle@hotmail.co.uk