Chelmsford Fireworks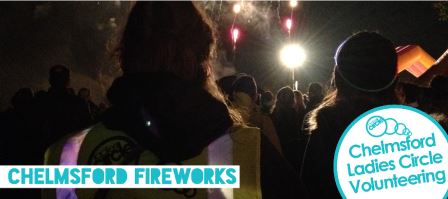 Chelmsford Ladies Circle volunteer every year to help our brother club Chelmsford Round Table at their big fundraiser, the Chelmsford Fireworks in Admirals Park.
Our ladies organise and run the VIP Tent and sell flashing sparkly novelties on the gates. We also help with the clear-up the following morning.
Chelmsford Fireworks has been organised for over 40 years by Chelmsford Round Table and is still the only fireworks event in Chelmsford where ALL profits go to local charities.