Easter Bunny Hunt 2021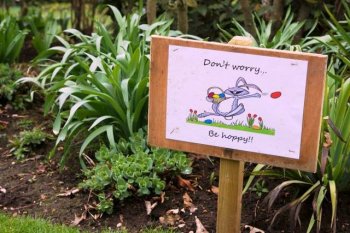 We are pleased to announce that our Easter Bunny Hunt charity fundraiser returns this year!
Join us for a new take on our event, where we challenge you to find our bunnies scattered around the village of Writtle.
The bunnies will be placed around the village for 2 weeks from Mon 29th March through to Sun 11th April, giving you plenty of time for a visit.
Buy your tickets now:
***All Funds raised from this years event will be going towards supporting

click the image for more info on the support and services they provide
FAQs
1.When is the event taking place?The event is running through the Easter holidays, so you can participate at any time. The bunnies will be waiting to be found between 29th March and 11th April.
2.What is the distance of the route / how long will the route take? The route is approximately a mile long
3. Where does the route start? To participate in the bunny hunt you can start at any point on the route. The route is circular and so it doesn't matter at which point you join. A route map will be provided with entry to make sure you know where you are going
4. What is the cost to take part and what do I get for my money?We are asking for a minimum £2 donation per family. Each ticket purchased will receive a welcome pack and entry into a prize draw that will be picked at random on 11th April
5. What am I looking for? Hidden along the route will be twelve bunnies for you to find. Each of the bunny's can be identified by their name and number. Fill in the hunt form as you find each bunny
6. What do I need to do? With every entry ticket, you will receive a welcome pack that will include: a route map, clues to help you track down the bunnies and a colouring competition. With each ticket you can print as many copies as you need or complete the forms electronically
7. When do I get my welcome pack? For tickets bought on or before 28th March the welcome pack will be emailed to the email address linked to your payment account on the evening of the 28th. Tickets bought from the 29th March, there will be a link to download the welcome pack included in your payment receipt and it will also be emailed to you the same day.
8. Are there any prizes for taking part? Due to the restrictions that are still in place this year, it will not be possible to include prizes at the end of the hunt as we have in previous years. This is reflected in our ticket price this year. Each ticket purchased will however be entered into a prize draw and we will be running a colouring competition for children who wish to enter.
9. How do I buy tickets? Tickets can be purchased via Ticket Source: click here
10. Is there Parking available? There are number of good options for parking along the route. There is a free car park in the centre of Writtle next to The Green. (The Green, Writtle, Chelmsford CM1 3DT.) There is also a car park on Long Brandocks. If you are parking on any residential streets please park carefully and considerately.
11.Are there toilets nearby? There are public toilets available next to the car park at The Green
12. Is the route buggy friendly? The route will keep to paved footpaths, making it easy for pushchairs and little legs
13. What is the charity that the money raised will be supporting? This year we are raising funds for Safer Places Chelmsford. Safer Places has over 40 years' experience in delivering holistic support services to adult and child survivors of Domestic Abuse across Essex and Hertfordshire
14. Who do I contact if I have any further questions or want to find out more about Chelmsford Ladies circle? chelmsfordladiescircle@hotmail.co.uk