Chelmsford Ladies Circle charities
Each year, the Chelmsford Ladies Circle Chairman chooses the charity or charities that she would like our group to mainly support. The funds raised from our charitable events, including our annual Easter Bunny Hunt, go to the Chair's chosen charities. In addition our Circle supports other organisations as and when they need volunteers, or as causes come to our attention.
2017-2018 Chairman Sidney Macdonald's chosen charity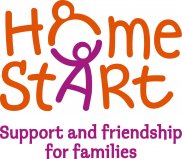 This year we have chosen to support Home-Start Chelmsford. Home-Start are one of the leading family support charities in the UK working with over 60,000 children and families across the country. Home-Start volunteers help families with young children deal with the challenges they face. They support parents as they learn to cope, improve their confidence and build better lives for their children.
Chelmsford Ladies Circle will also return for the third year to man a water station at the Chelmsford Marathon on in October in aid of The J's Hospice. The annual Bunny Hunt will also take place on Easter Sunday.
2016-2017 Chairman Tamasin Curtis' chosen charity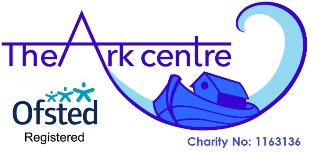 2015-2016 Chairman Julia McClean's chosen charities
South East & Central Essex MIND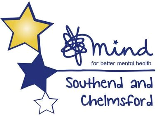 2014-2015 Chairman Julie Lee's chosen charity

2013-2014 Chairman Natalie Woolnough's chosen charity